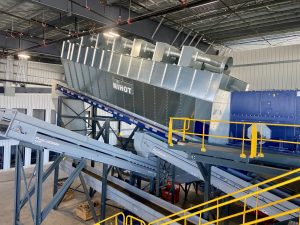 We were busy this week taking photos, video and drone shots of the new 70-tph C&D system at Marion Resource Recovery Facility in Salem Oregon, a state-of-the-art system practically in the backyard of BHS HQ! It's always exciting to see a system in action and we love to collaborate with our customers on getting the best images and video to show their MRFs at work.
Another high quality installation by Phillips & Koch Construction, Inc. We're who the experts call when there is some assembly required!
Thanks Bulk Handling Systems for having us assist you with this fabulous project!