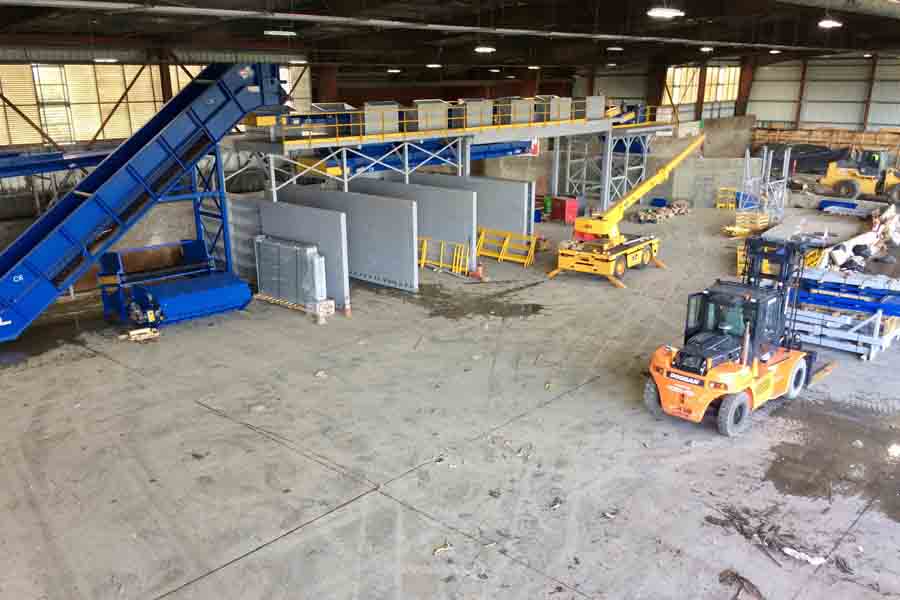 CP Machinery Group

2014

Systems Installation

Installation of recycling facility located at County Transfer Station.
Work included but was not limited to installing: Structural steel, push walls, bunkers, apron conveyors, material screen, vibratory feeders, conveyor belts, install hoppers and chutes, stars, walkways and handrail, safety & access platforms, maintenance platforms, welding of structural steel & walls, grouting of columns and equipment.
Equipment at this facility: Apron conveyors, slider belt conveyors, OCC / paper screen, transitions & hoppers, overhead magnets, manual sort areas with throw chutes, push walls & bunker walls.