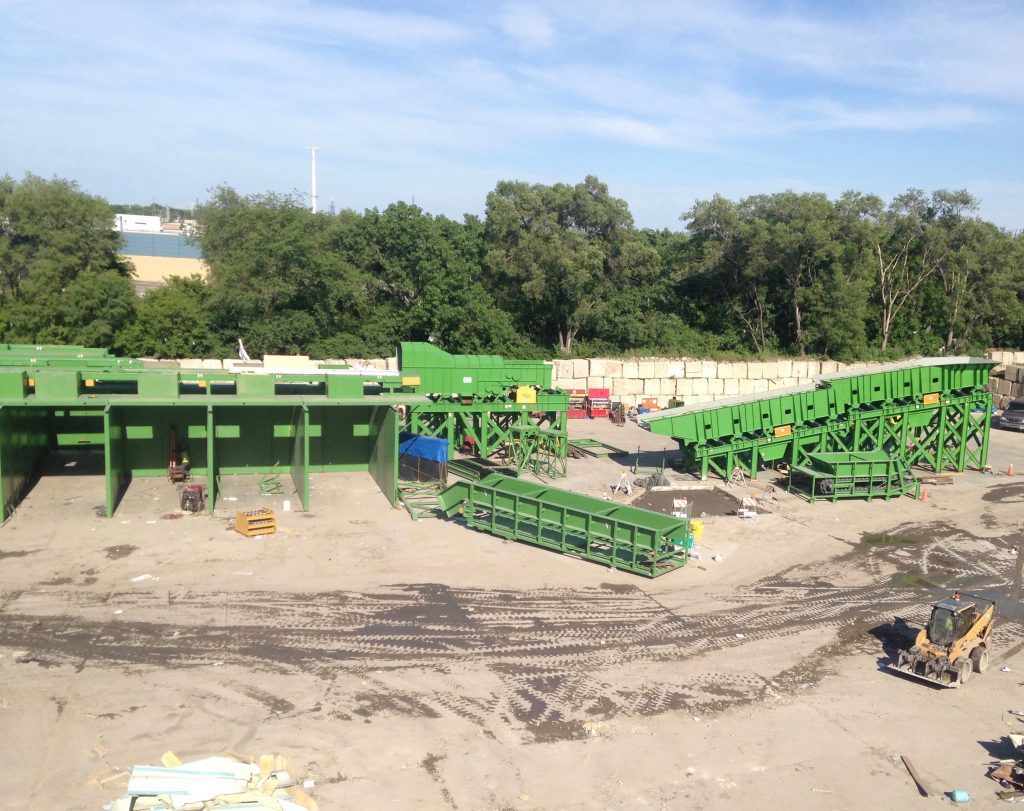 Green Machine

2014

Systems Installation

Installation of construction and demolition recycling facility.
Work included but was not limited to installing structural steel, push walls, bunkers, apron conveyors, finger screens, destoner screen, vibratory feeders, conveyor belts, hoppers and chutes, stairs, walkways and handrails, safety & access platforms, maintenance platforms, epoxy grouting of columns and equipment.
Equipment at this facility: Apron conveyors, slider belt conveyors, OCC screens, hoppers, fines screen, overhead magnets, manual sort conveyors, push walls, taper slot screen.