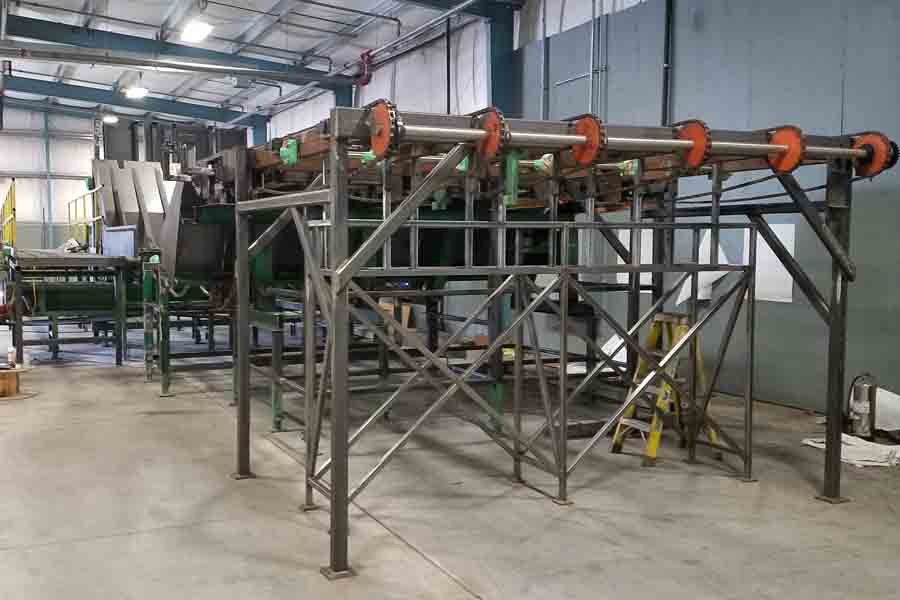 Brightwood Mill
Madras, OR
Brightwood Corporation

Systems Installation

Installation of various machinery and mill fabrication at a wood products manufacturing facility.
Work included but was not limited to installing structural steel, working on chip bins, installing cyclones, installing chain conveyors, assembling lumber chain-ways, installing and modifying conveyor belts, installing hoppers and chutes, installing or modifying walkways and handrails, installing safety access platforms, installing maintenance platforms, fabricating and installing guards, installing ducting, installing air piping, installing hydraulic tanks, piping, and hoses.
Equipment at this facility: Apron conveyors, chip bins, cyclones, belt conveyors, screens, hoppers, Air separation equipment, magnets, manual sort conveyors, lumber decks, mill chain, fans with ducting, and a hog.